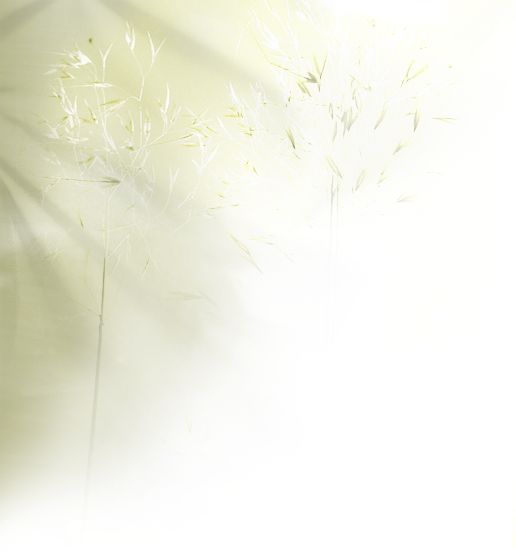 Royal Victorian Crystal Christmas Tree (6ft Slim Tree)

Diane Sperow of beautiful Walnut Creek, San Francisco bought a brand new custom designed tree this year. She made sure to order early and have it shipped, unpacked and displayed so that she could enjoy it for at least 2 months.  She was very pleased with the outcome. This year Diane ordered the bare artifical tree without the decorations from a different source and had them ship it to us here in Florida to be decorated and shipped back to her in California. Good thing that company did not have to charge for shipping because the tree was all folded up in a little box.

Once we got our hands on it, that tree became all that Diane was dreaming of. We included lots of large clear British oval crystals and crystal beads among her favorite Victorian theme ornaments. This tree features a white peacock with its tail feathers spread at the top. The feathers are highlighted with what appears to be diamonds (but are really not!) Diane nicknamed that peacock " White Diamond". The other peacock is called a "Pink Dream" according to Diane, that sits on the lower branch.

The tree is well placed to take in the backdrop of the nature outside of the terrace behind it. It  matches their interior decor perfectly and fits comfortably into the space it was designed and measured for. Diane  and Lloyd have used a picture of their new Christmas tree for their 2014 Holiday Card to send to their family and friends.

DIANE WROTE: 

" We did it in about 2 to 2 1/2 hrs.I was so afraid we would hurt the babies(the peacocks).  Finally got to cut ribbon holding branches....What was nice was it was a family doing the tree together with all the trials and tribulations that go with it and succeeding. A good time and day was had by all. Then we enjoyed our leg of lamb, mashed potatoes, gravy, cauliflower/broccoli casserole, salad and pumpkin pie with whipped cream. AMEN.Wish I could have sent some your way. It was so good. And we all have leftovers for tonight.

Thank you for a gorgeously exquisite tree. I cannot begin to tell you the pleasure it has given me. ..and it 

isn't even Christmas yet!!! Also the Holiday Wreath is breathtaking. Family, friends and neighbors are

enjoying it. Just wait til they all see the tree. Wow! Till the next time Coco.  

Thank you for the memories."  

Lloyd and Diane

MY RESPONSE:

Lady Di, it is my extreme pleasure to bring such joy to you and Dr. Lloyd. Happy wife, Happy life. He is such a trooper to pitch in and make your dream a reality. He knows that Christmas is your favorite time of year and would stop at nothing to herald the season. In creating a new tree to highlight your home and embrace all the family and friends who stop by for festivities, you are warming hearts and spreading the joy that you both have for life. Your first tree that we created for you lasted a good 7 years and probably would have gone on a few more. This tree is a vast improvement because as the years go by your Coco (that's me) gets better.  I do love you both. Love and thanks for the assistance of your family elves, Julie and Cheryl who also helped you in putting up the tree.  I am glad you like the wreath gift as well.You deserve it for being such a great friend and loyal client. So enjoy, live, love and last. Merry Christmas when it comes.

Your Coco (Suzanne) 

Diane is willing to share some of the highlights that she and Lloyd are enjoying most about their 2014 Royal Victorian Crystal tree shown here. Click photo to enlarge...


Royal Queen Victoria Christmas Tree

In 2012 this Royal Christmas Tree was created for Betty from Palm Coast, Florida. This year Betty decided it was due for a little refurbishing. So I travelled to Palm Coast to refresh Betty's tree for her.

Here is what she wrote afterwards:

Dear Suzanne

"A thing of beauty is (indeed) a joy forever"

Last year I thought my tree was awesome.  I would just sit and gaze.  Nothing could make it more beautiful. Well, this year, you came and waved your magic and it is exquisite, even more beautiful.  I am as excited as a child with Santa Claus. I LOVE it.

Thanks so much for sharing your talent.

Betty

My reply:

Well Ms. Betty, you know how much joy it brought to me to even see the tree again and be able to make it better for you this year. So the pleasure is mine as well. Thank you again for your business. I look forward to serving you again.

Royal Thanksgiving Chandelier Garland

Liz from Palm Coast hosted a Thanksgiving gathering which called for a little decorating. We added the garland/wreath dressed in Fall floral and a little fruit to the crystal chandelier and scattered a few lighted lanterns decorated in similar flowers as the chandelier. Everyone was thrilled!

Hall of Fame Client's Comments and Photos  2014

(Scroll Down)